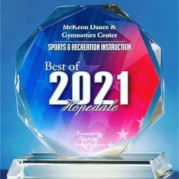 Rates & Policies

REGISTRATION FEES
Registration fee is $25 per student/$50 per family which covers the cost of insurance and processing fees for all programs. Note: A completed registration form, registration fee and the first month's tuition must be received prior to your child's enrollment into any of our programs.
TUITION
Tuition is based on a 10 month year (September-June). Tuition is divided into 10 equal payments for your convenience. Regardless of the number of weeks in a month, missed lessons, school closings or school vacations.
Tuition payments not received by the 10th of each month will incur a $15 late fee.
MDG strongly suggests a credit card be put on file to make automatic payments and avoid late fees. Print and fill out a Credit Card Authorization form and return with your registration.
MDG accepts cash, personal checks, MasterCard and Visa.
A $30 service charge will be assessed for checks returned to the studio for any reason.
Yearly tuition paid in full by September 30th will receive a 5% discount. Please take note, tuition payments are non-refundable.
Tuition is based on a monthly rate and remains the same whether there are 2, 3, 4, or 5 weeks in a month.

FAMILY PLAN
McKeon's offers a discount for members of the immediate family. The first child pays full lesson price. The second child receives a 10% discount, the third child received a 50% discount, and the fourth child is free.
REFUNDS
The McKeon School regrets there can be NO REFUNDS for tuition or registration fees unless the class has been canceled. No deduction, transfers or refunds from The McKeon Centers fixed charges may be made for withdrawal or missed lessons.
Policies
McKeons is a non-smoking facility
For health and safety concerns there are no pets allowed inside the facility
Please help us maintain a clean and pleasant facility. Do not bring any food or drinks into the building except for water bottles in their bags.
Drop-off is 5 minutes before the class starts. Please be on time when dropping off.
Pick-up time is 5 minutes before end of class. Please be on time for pick-up.
Children are not allowed on any gymnastic equipment unless they are in a class with an instructor present
ATTENDANCE & MAKE UP POLICIES
Please make every effort to attend all classes. If a class must be missed, please notify the studio via telephone or email. Make up classes will be made based on availability.
SNOW DAYS
Cancellations for inclement weather are rare. If school has been canceled in Hopedale, our morning classes will be cancelled. However, afternoon and evening classes will be held if conditions clear. Please follow us on social media for updates or watch out for emails.
CLASS ATTIRE - Dance Students
The ordering and sizing is done directly through our new on-line system this year for all your dancer's needs like leotard, tights, shoes, and more!
All recreational dancers wear the same leotard based on the color of the class, tights and shoes based on the classes your dancer is taking.
Hair must be pulled up neatly.
Please make sure everything is labeled with your child's name on it, especially shoes.
Class Color Leotards

Tiny Stars Class - Plush Pink colored Leotard
Shining Stars Class -Lavender colored Leotard
Future Stars Class - Marine colored Leotard
All Stars Class - Navy colored Leotard
Tights
Tan convertible tights

Optional
Black dance shorts
Ballet sweater

Shoes
Tan strap tap
Tan jazz boot
Pink ballet slipper

All shoes listed are the same that will be required to be worn in our annual recital

Dance Tote Bag
This year, it is required that all students have a dance bag with their shoes and water bottles. We suggest all students have a dance bag as they go from room to room. Please be sure all your child's belongings should be clearly labeled with their name. We are selling McKeon draw string bags since we need to make sure bag size is limited.

CLASS ATTIRE - Gymnastics Students
Leotard
Elite tank leotard. Shorts optional. Hair pulled up neatly. Bare feet.

Gymnastic Star Class Attire
Elite tank leotard | Price $32.00

Grips are optional | Price $18.00
Wristbands | $8.00
Must be ordered before the first class

Ordering done through McKeon

Shorts may be worn over leotard

Bare feet

Hair pulled back in a ponytail

No jewelry



SPRING DANCE RECITAL
All dance students will perform in one recital. Venue and date are to be announced. Every dancer will participate in the show as well as the finale. Dress rehearsal will be held on Friday afternoon for a Saturday recital or on Saturday morning for a Sunday show. Shows are typically at 1:00pm or 6:00 pm. Attendance at dress rehearsal is mandatory. Ticket sales will be held in May. Please watch your email for dates. All seating is reserved and is on a first come, first serve basis. Anyone occupying a seat must purchase a ticket. This includes dancers sitting with a parent.

RECITAL COSTUMES
One costume is needed for each discipline of dance your child takes. For example, if your child is enrolled in a tap and ballet combination class, she will need 2 costumes for our annual recital. Costumes cost between $55 - $75 per costume.

Costume payment slips will go home the week of January 4 - January 9th

All costumes must be paid in full the week of January 18th - January 23rd

Your child's costume will not be ordered unless full payment has been received.

Once a costume has been ordered we are unable to give refunds.

Gymnastic classes do not perform in the recital.
GYMNASTIC SPRING EXTRAVAGANZA
Our gymnastic exhibition will be held in June. All gymnasts will perform routines on the floor and apparatus. It's a great opportunity to see what your gymnast has accomplished throughout the year. All students in the gym stars program and competitive gymnastics will be participating in the extravaganza. Each gymnast will receive an award.