Dance Faculty
2023–2024 Five Star Dance Faculty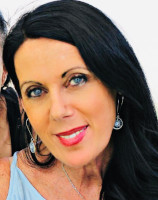 KELLY CANNONE
Kelly Cannone has been an arts educator for more than 25 years. She served on The Arts Advocate of RI, and is a Board Member of the Warwick Consortium of the Arts and Humanities. In 1981 she founded Dance Artistry, Inc. in Warwick, RI and became owner of the studio Dancer Magazine called "One of the four most successful studios in America." She started her own dance company, a non-profit organization, who performed internationally visiting Copenhagen, Denmark, and Minsk and Moscow, Russia. In order to expand her teaching opportunities to the martial arts, she earned her black belt in American Kenpo Karate.
Kelly has numerous career highlights, these include choreographing numerous corporate events, commercials, and music videos including the Miss R.I. pageant, Koch Eye Associates Promotional Video, Market America's Regional Convention and many more. Kelly has appeared in several televisions commercials and theater productions. She has been on staff with Dance Olympus and Candance conventions. Kelly's latest venture is writing motivational articles for children. Her work has been published in Dancer Magazine, The Gold Rush, Cheerleading Dance and Drill Magazine and Dance Studio Life. Kelly has been traveling around the country teaching dancers and dance teachers how to set goals in her Aspiring Dreamz Workshop.
This past year Kelly has published a book titled, "Aspiring Dreamz, Goal Setting For Dancers." Kelly has also written a children's book titled "The Broken Doll" which is being considered for a ballet production in Rhode Island.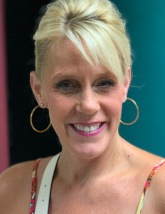 HOPE SPECHT
Hope Specht has an impeccable reputation in the New England dance world. She is known nationwide for her teaching and choreography, and is in constant demand as a teacher and adjudicator for dance competitions and conventions across the country. Having owned and operated her own dance school for over 15 years, Hope's students have performed in commercials, Disney, The Macy's Day Parade, Madison Square Garden, Times Square in New York, and the Broadway musicals: "ANNIE GET YOUR GUN" and touring with "FOSSE", also achieving 10 National Acro titles, 3 World Champions in Show Dance, GOLD & 2-TIME WORLD Silver medalists in Tap 2005-2006 in Riesa, Germany. Hope had the prestigious honor of being nominated and to perform her choreographed Acro-Gym production, "GLORY," for President Bush.
Hope has been teaching and choreographing at McKeon's for the past 6 years. Her Acro – Gym routine "Battle Warriors" won the Xcalibur Award (the highest scoring routine in all categories of the competition) at Dance Xplosion Nationals this past summer.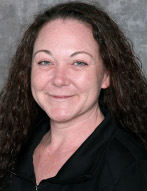 DANIELLE BUHARALI
Danielle Buharali is an accomplished dancer, teacher and choreographer. She started at the McKeon School at age 3 and has never left. A National Dance Champion herself, Danielle was also a member of the McKeon Team Chosen to be part of the first United States delegation sent to participate in the "10th World Gymnaestrada" in Berlin Germany in 1995.This past summer her students received recognition at the Dance Xplosion National Championships winning the prestigious Xcalibur award in the Novice division along with several other Top Score and High Point awards.
As well as being an accomplished competition instructor, Danielle is one of the top recreational dance teachers in the area. She takes the same creative approach to all her classes, beginners through advanced.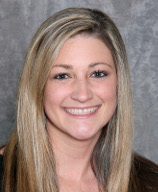 CASEY LeBLANC
Casey LeBlanc was a member of the nationally-ranked McKeon Competitive Dance Team for 13 years. During her time, she won numerous regional titles as well as being crowned the 2011 Senior Miss Beyond The Stars for her performance at their national competition. She holds a Bachelor of Fine Arts in Dance and a Bachelor of Science in Communications and Business from Arizona State University, Class of 2015. In her junior and senior years she was awarded full scholarships to the American College Dance Festival where she became a finalist in her category both years.
Casey was an active member of the National Dance Education Organization and acted as their social marketing manager. Upon graduation, she returned to McKeon and has quickly become a valuable member of our staff. She is certified in Acrobatic Arts and is now a member of Dance Masters of America, Chapter 5.
Casey's choreography has won many awards at regional and national competitions and her encouraging, positive attitude with all the dancers is a wonderful asset for our recreational and competitive programs! Casey continues to choreograph as a guest artist at the college level as well at Stonehill College and UMass Amherst.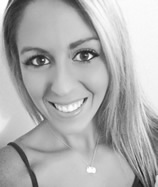 BREA PERDUE
Brea Perdue has trained with and assisted some of the top teachers and choreographers in the country including Mia Michaels, Stacey Tookey, and Doug Caldwell. Brea's credits include Kelly Clarkson, Teen Beach Movie, High School Musical, and Shake it Up. She has danced in numerous commercials and industrials, and was also a semi-finalist on Season 2 of FOX's hit television show, "So You Think You Can Dance." In addition, Brea has performed in numerous shows at Walt Disney World. Her unique choreography keeps Brea in high demand throughout the country where she teaches at studio workshops and choreographs for college dance teams. Currently, Brea is in her fifth season on faculty at Revel Dance Convention.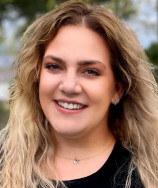 JUSTINE PENNUCCI
Justine has been dancing for 20 years. She has been trained in jazz, hip hop, ballet, lyrical, contemporary, tap, etc. Justine received most of her formal training before graduating high school at Cathy Taylors School of Dance in Auburn, MA. She also trained under Joan Sheary and Kellie Shea in the Burncoat High School Dance Magnet, where she was the captain of the five-time State Championship winning dance team in Worcester, MA. Justine attended UMass Amherst, graduating with a degree in Public Health with a focus in Public Administration in 2019. She was the captain/coach of the Nationally ranking UMass Amherst Dance Team.
Justine now teaches in the same dance magnet program that she attended at Burncoat Middle and High School, as well as being the assistant coach of the BHS Dance Team, who have won another state championship during her time on the coaching staff.
Justine is entering her 3rd year as an Instructor for The National Dance Alliance (NDA), where she travels around the country working with numerous high school and college dance teams. She also teaches at Central Mass Dance Academy in Worcester, MA, and Mckeon Dance and Gymnastics in Hopedale, MA.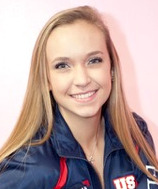 ELLEN JOHNSON
Ellen began dancing at McKeon at just three years old. Through twelve years on the competitive dance team, she achieved success at both regional and national competitions and had opportunities to travel the world. In 2010, she was a member of the McKeon's group that performed at the World Expo in Shanghai, China. Though she has formal training in jazz, ballet, and contemporary, as she grew older her true passions came through in tap. She was taught and mentored by Danielle Buharali, and seeks inspiration from teachers like Anthony Morigerato and Jason Janas.
In 2016, Ellen was selected to be part of the American Tap Company and then competed in the IDO Tap Dance World Championships in Riesa, Germany as both a soloist and group member. Here, she earned a silver medal with her group and built relationships with the world's best tap dancers and choreographers. While at Elon University, she continued her practice of tap dancing with tap legend, Gene Medler. Ellen loves teaching music theory and composition along with technically challenging steps to develop well-rounded tap dancers. Her choreography has been awarded both regional and national titles, and she is excited to continue growing as a teacher and choreographer.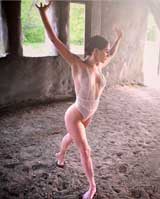 KARA PENDLEBURY
Kara Pendlebury's love for movement started on the mats in acro class then transitioned into the world of competitive dance. Upon moving to New York City she began dancing professionally, performing mainly in the styles of contemporary and jazz. Along with that, Kara trained, assisted and traveled with many companies and choreographers. Most recently, you can find her judging on the east coast or in the studio, creating movement while encouraging dancers to believe in themselves.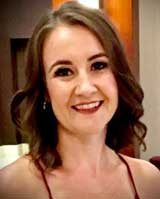 COURTNEY NORTON
Courtney comes to McKeons with many years of dance experience in a variety of styles. She holds a BFA in dance from UNC Greensboro where she studied the classic modern dance techniques of Cunningham and Limon as well as a variety of release techniques, choreography and somatics. Courtney performed with Soul Play Modern Dance, Kelly Donovan and Dancers, as well as her own company CannDance Productions, where she choreographed original works that were performed at regional dance festivals and showcases. Courtney began teaching dance in college after many years as a teacher's apprentice. She has taught in North Carolina, Florida, and Central Mass, working as a studio manager and lead instructor teaching students ages 2.5 and up. She ran multiple student performance groups and choreographed a variety of pieces including original "storybook" dance productions and Nutcracker holiday productions performed locally.
In 2008 Courtney earned her Masters of Ed. in Elementary Education and continued her studies to attain her Reading Specialist certification. Courtney holds 3 teaching licenses in Massachusetts: Elementary Ed 1-6, Reading/Literacy Specialist k-12, and Dance k-12. Always a student, she is consistently studying the neurological science of learning and memory to enhance her students' performance in academics and dance. She is trained in reflex integration and uses thinking routines and cognitive learning practices to inform her teaching for the best student outcomes. Courtney focuses on creating a positive and productive learning environment that develops the love of dance without sacrificing the technical, postural, and artistic development of the growing dancer.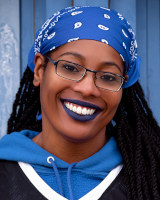 FELICIA BYRD
Felicia Byrd is a dancer, choreographer and instructor who simply loves to perform. She began dancing at a young age, simply learning choreography from music videos by artists such as Aaliyah, Chris Brown, and of course Michael Jackson. Aside from her "at home performances", she also danced with different teams at her church called Silent Witness (liturgical), .COM (hip hop) and the Tri-Steppers (step). While attending college, Felicia realized her talents and joined teams such as Aesthetic Flo (hip hop), One Sound (step) and eXposure (hip hop, bachata, salsa, pasada and more). Through connections in eXposure, she was introduced to Dancin Spirit Performing Arts when her dance career truly began. Since then, Felicia has taught at multiple studios throughout RI and continues to be a student at Thr3e Live Dance Complex where she was also a principal dancer on the Liv3Lihood dance team. Felicia has performed for the Providence Dominican Festival, Issa Pointer, HGTV, New Kids On The Block at Fenway and most recently, in the upcoming "Hocus Pocus 2" movie. Felicia hopes to continue to teach and mentor young dancers to be able to pursue their dreams, while continuing to pursue hers.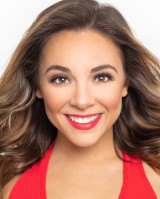 HANNAH LEBEAU
Hannah is an Auburn, MA native, who has trained extensively in many different styles of dance including tap, jazz, ballet, contemporary, modern, hip hop, musical theatre, and acro. Throughout her youth, she was a successful competitive dancer where she was awarded many prestigious local/national awards, titles, and scholarships. Some of the dance studios/establishments she has studied under include Broadway Dance Center, Worcester Ballet Arts, Janette Neil Studio, and Hackworth School of Performing Arts directed by Alison Forance. She was an original member of the Boston Tap Company under the direction of Sean Fielder where she performed in shows such as the Radio City Rockettes, Jacob's Pillow, The Dance Complex Showcase, and Rhythm in the Night at the Riverside Theatre in Hyde Park. She also specializes in Pro Dance/Dance Team style, as she is most well known for her former title as an NFL Cheerleader where she obtained the titles of a Line Captain, 2X Super Bowl Champion, and 2017 Pro Bowl Representative. She has trained under notable choreographers including Teddy Forance and members of the Shaping Sound Company, Jason Samuels Smith, KellyKaleta, Gregory King, Hope Specht, and many more. Hannah still teaches all styles of dance, and choreographs for National winning solos, duos, and groups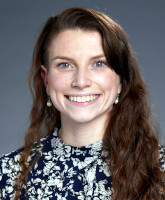 STEPHANIE McCULLOCH
Stephanie McCulloch started dancing at Mckeon at age 3, being a member of the national award-winning dance team for her final 9 years. In 2016, she graduated from Ithaca College (IC) with a Bachelor of Science in Environmental Science and a Minor in Dance. While at IC, she was a member of and choreographer for the college's hip hop team and largest dance company. She moved on to receive a dual master's degree in Science and Public Health from Tufts University in 2020, now working at Harvard's School of Public Health researching and promoting childhood nutrition and physical activity interventions.
Throughout her graduate education and career, Stephanie still found a way to keep dance in her life and share her passion. Her unique style is inspired by several of her Mckeon teachers that are still faculty here today. She loves using her dance experience and education to prepare dancers for the real world, while instilling positive values in them that can last a lifetime. She's thrilled to continue to grow as a dancer, teacher, and choreographer along with faculty and students at Mckeon!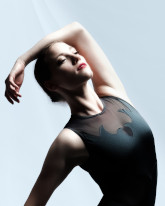 KEEGAN SCESNY
Keegan Scesny is a dancer, teacher, and choreographer from Shrewsbury Massachusetts. She is a Company Member with Bosoma Dance Company under the direction of Katherine Hooper. Keegan trained and performed with Aurora Borealis Dance Company under the direction of Katie Pustizzi, for two seasons. She currently teaches at four local studios regularly including Dawn's School of Dance, where she received her early dance training. In more recent years, Keegan has had the honor of working with many Master teachers and choreographers such as Cat Cogliandro, Emily Greenwell, Kate Jablonski, Jaclyn Waguespack, and Adrienne Hawkins. Recently, Keegan was also a core dancer in "Matriarch: a Woman's Immigration" story by Ann-Marie Ciaraldi and "After Dark" by Laura Sanchez. Keegan's passion for expression, creativity, and allowing herself to be vulnerable has paved the way for a life involved in dance and the performing arts- passions that she passes on to the younger generations of dancers she teaches.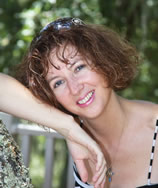 MARINA
Marina comes to us with many years of experience. She is the founder of Bolshoi Summer Intensive Russian-American Ballet in NYC and CT. From 1974-1989 she performed for the Classical Dance Ensemble Kiev, Ukraine. She danced principal classical and character roles from Classical ballet productions including Nutcracker, Swan Lake, Paquita, and Sleeping Beauty. She is a Doctorate Candidate for Physical Therapy Program focusing on Sports and Dance Therapy, University of RI. We are very excited to have her join us!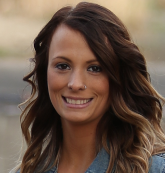 LAURA
Laura grew up in Medway, Ma. She started dancing at the age of 4 at Mckeon Dance & Gymnastics and continued her training there until she graduated high school. She is trained in contemporary, jazz, lyrical, acrobatics and hip hop. Through her years of dancing, she has won numerous titles and top placement awards at various competitions. Laura was chosen with her studio team to participate in the "10th World Gymnaestrada" in Berlin Germany in 1995, where she was the youngest dancer. After graduating high school, Laura continued to further her education by taking master classes all over New England.
Along with being an accomplished dancer, Laura is, also, being recognized as an accomplished dance teacher and choreographer. While teaching at studios within Massachusetts she has won numerous choreography awards for her contemporary, jazz, and lyrical pieces. Her students have received amazing recognition, winning top placement awards, and receiving scholarships to dance in Hollywood & New York. Laura is well-known for her unique style and innovative choreography. Laura takes pride in passing along her love and knowledge for dance to each and every one of her students. She is incredibly honored to be back at her home studio and is looking forward to many years to come.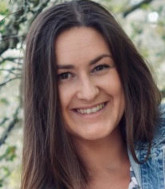 MEGHAN
Meghan was a competitive dancer from Cranston Rhode Island and danced on her high school Falconette dance team. She danced for Roger Williams University, where She served for several years as a captain, President, and Vice President of several dance groups. Meg became a mental health therapist in 2023, acheiving a masters degree in clinical mental health counseling. She currently works for several agencies as a clinician inspiring, advocating, and helping individuals with their mental health. As a dance teacher, She integrates her mental health background into the dance studio to encourage young athletes to be confident and kind in every room they enter!
Master Teachers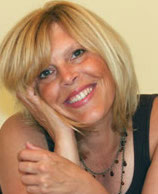 SANDI DUNCAN
Sandi Duncan was the former owner and director of Dance Productions in Woburn. She is a member of Dance Masters of America and has served as a vice president, adjudicator and choreographer for the organization. She also has adjudicated for many organizations throughout the US and Canada and is a choreography clinician for the NEXT STAGE music workshop each summer in Durham, NC.
Sandi has a degree in Deaf Communications/Sign Language and in her early college years performed numerous times at the State House in Boston for deaf rights awareness programs. Upon graduation, Sandi traveled to study in Chicago at the Gus Giordano Dance Center as well as many NYC training centers to further her dance education.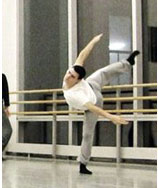 TIM STICKNEY
Tim Stickney began his dance training at the age of 3 in upstate New York and furthered his training at some of the premier schools in North Carolina and Massachusetts, namely McKeon Dance and Gymnastics and The Gold School under the direction of Rennie Gold. Training extensively in ballet, modern, and a variety of other styles, he had the honor of being named America's Male Dancer of the Year at American Dance Awards in 2010. He has had the opportunity to perform at Symphony Space for their annual Impressions concert and at the Jacob's Pillow Inside/Out stage with the Boston Tap Company. He was also featured in Dance Life TV's Male Voices documentary series, winner of four prestigious "Telly" awards.
Tim attends the Ailey/Fordham B.F.A. program, where he wishes to continue growing as an artist by studying at The Ailey School under some of the most inspired names in dance in the twentieth century. Most recently, he has performed the works of Earl Mosley, Hope Boykin, Karen Arceneaux, Billy Bell, and Marquet Lee to name a few. He would like to thank his parents and his sister for all their love and support through the years and is so excited to be making the rewarding transition into teaching and choreography.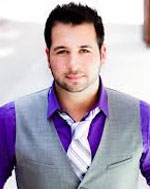 MICHAEL SUSTAAN
Michael is currently the creator and director of the Xhale Dance Company and has shown work in the past for Philly Fringe Festivals, The Choreographers Canvas (NY), The Koresh Artist Showcase, The Kimmel Center, a performance with the Barre Boys and Synthoseis Dance Project.
Michael was one of eleven choreographers selected to showcase their work in the Dance Underneath the Stars Choreography Festival in Palm Springs CA. He was also one of the 15 Finalists in the International Choreography Competition as a part of the Jazz Dance World Congress last summer. Michael continues to teach and choreograph throughout the tri-state area, spreading his love and experience of dance.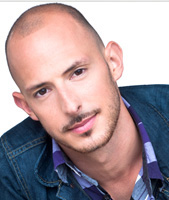 RORY FREEMAN
Rory Freeman earned his BFA in Modern Dance from SUNY Purchase (NY) in 2010. This gave him the opportunity to perform pieces by Bill T. Jones, Paul Taylor, Bella Lewitsky, and Luca Veggetti. In 2010, he joined the world renowned dance company, MOMIX, and performed all over the world. Since moving to Los Angeles in 2013, Rory has had the honor of working and performing with companies such as Commonality, Escape Artists, and Royal Flux. In addition, he has worked with music artists such as Earth, Wind, & Fire, Taylor Swift, Paula Abdul, and Jack Wagner, among others. He had the pleasure of being a part of the skeleton crew to create part of the Opening Ceremonies for the 2014 Winter Olympics.
Rory is a part of the faculty and judges for various national conventions and competitions. He has taught & choreographed at numerous studios across the U.S. Rory is also the Co-Founder and Co-Director of Move: The Initiative, a weekend dance intensive that takes place in his home state of Rhode Island. Rory first became a member of Shaping Sound in 2013. He was part of the company's first ever national tour, performed at the International Festival Dans Encore, the Dizzy Feet Foundation Gala, and Dancer Palooza.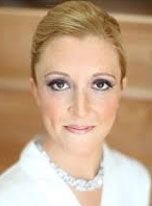 TARA IACOBUCCI
Tara (Tommasiello) Iacobucci has been dancing since the age of two, beginning her studies at Dance RI's Providence location, under the direction of Debi Cusick D'Iorio. In 1996, with the guidance of Ann Beretta Morsilli, Tara began focusing solely on her ballet technique with Festival Ballet of Rhode Island under the late Christine Hennessey. She quickly landed the role of Clara in their annual production of "The Nutcracker" in 1998, and went on to dance a wide variety of roles in this ballet, as well as many other such as Les Sylphides, Sleeping Beauty, Dracula, Swan Lake, Firebird, and A Midsummer Night's Dream.
While dancing with Festival, Tara had the honor of working with Winthrop Corey, Patricia Dubois, and Colleen Cavanaugh, to name just a few. She danced in ballets alongside Sascha Radetsky, a now retired ABT Soloist and the lead, "Charlie" in the film, "Center Stage", as well as the ever regal Gennadi Saveliev and Alexandra Koltun. In 2001, Tara professionally joined the Senior Company as an apprentice dancer under their new name, Festival Ballet Providence, under the direction of Mihailo Djuric.
Tara is a Judge and Convention Teacher. She frequently visits dance companies, organizations and studios all over the country to hold classes and set choreography, and many soloists travel to RI to work with Tara.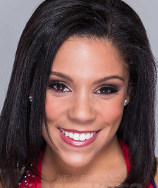 KAYLA BRUNSON
A Hopedale native, Kayla Brunson began her dance career at McKeon Dance and Gymnastics Center at the age of 4. She has trained in ballet, jazz, tap, lyrical, contemporary, and acro. At age 9 she joined the competitive dance team, continuing through High School. She has assisted in competitive dance routines as well as taught technique classes.
In 2010, Kayla traveled to Shanghai China with the studio where she performed in numerous shows, parades and represented the USA in the World Expo. In 2011 She went on to continue her dance career at Dean College where she studied dance and business. At Dean she was on their hip hop team Synergy. She graduated from Dean College with an Associates Degree in Business in 2013. Continuing her education, she attended the University of Massachusetts, Amherst graduating with a bachelor's degree in psychology.
Kayla performed with the UMass dance team at all home football and basketball games. She competed with her team at the NDA national dance competition in Daytona beach, Florida. In March of 2015, Kayla was selected as a member of New England Patriots Cheerleading team. She has performed in all home games, participated in numerous promotional appearances throughout the community and last year was on the sidelines performing at Super Bowl LI in Houston, Texas.
Kayla is now a 3rd year Veteran and Line Captain of the Patriots Cheerleading team. She assists with game day preparation and will lead her line in all game day performances when they take the field in September.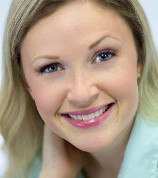 LINDSAY KLEIN
Lindsey graduated with her BFA from The University of the Arts in Philadelphia, PA. She has worked and performed with companies and artists such as Roni Koresh/Koresh Dance, Michael Susten and Company, Pennsylvania Ballet, and Philadanco. Most recently, Lindsey has traveled to Europe, South America, and Hawaii with Norwegian Cruise Lines where she served as dance captain, performing in shows created by directors such as Rachelle "SAS" Rak and Tiger Martina.
Known throughout New England for her contemporary and jazz master classes, Lindsey's students and choreography have received national level recognition and she continues to teach and share her passion of dance with children.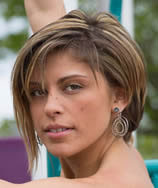 SARAH-KATARINA JEROME
Sarah-Katarina "SKooJ CorE-O" Jerome brings her knowledge and talents to with experience in performance, choreography, instruction, and adjudication, with her present main focus on Commercial/Theatrical Hip Hop and Contemporary dance but is strongly trained in many other styles.
Sarah-Katarina is a member of the New England-based "Static Noyze" Dance Company that has been seen on MTV's American's Best Dance Crew and is a Master Teacher.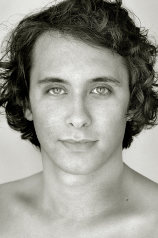 SHANE FARRELL
Shane Farrell is a native of Rhode Island and has danced from New York City to Los Angeles, CA. At seven he began taking acrobatics classes and eventually began training in all areas of dance. Shane studied at the Brae Crest School of Ballet and performed with the State Ballet of Rhode Island in such ballets as Coppelia, Walpurgis Night, The Sleeping Beauty, and Giselle. He is a graduate of the Dance Teachers Club of Boston. His television and film credits include MTV's MADE, FOX's So You Think You Can Dance, and the 2010 film Hachi. He has been a guest of Companies throughout the northeast and is a frequent guest artist with Spindle City Ballet in Fall River, MA.
Shane is currently in his seventh performing season with Island Moving Company in Newport, RI and has just returned from an international tour to Kazakhstan. His choreography for IMC includes Jack and Jill from Mother Goose, four premieres: Pheromone, Luminous, Queens Are Made of Distance and Greasepaint, and Pavo Cristatus, and several Great Friends Dance Festival etudes. He has choreographed for the America's Junior Miss Pageant, Providence College, Wheaton College, as well as dance schools throughout New England.