Birthday Parties
Happy Birthday to Me at MDG!
Your child and their party guests will enjoy 1 hour in our fun-filled gym where they will be delighted with the Tumble Trak, climbing the rock wall, and jumping into our foam pit. They can swing on ropes and have a blast in our free, extra-large bounce house. For the remaining half hour, they will enjoy their birthday celebration in a room decorated with the theme of their choice.
WE PROVIDE:
• Fun
• Professional staff
• 1 hour gym time
• Half hour party room time
• Paper goods, tablecloths, utensils
• Some decorations
• Bottled water for the gym, 100% juice boxes in party room
• Gift list
• Refrigerator/freezer is available for use
• Our gift to the birthday child is 1 month of free class lessons (not applicable to registered students of MDG).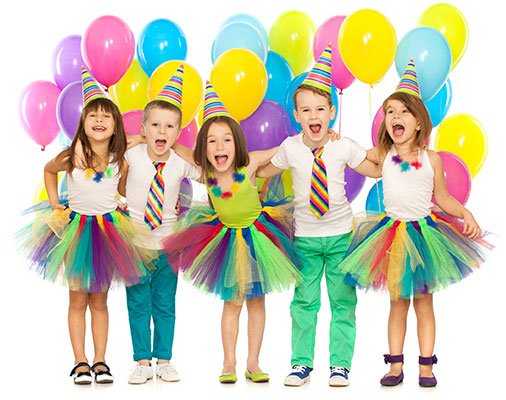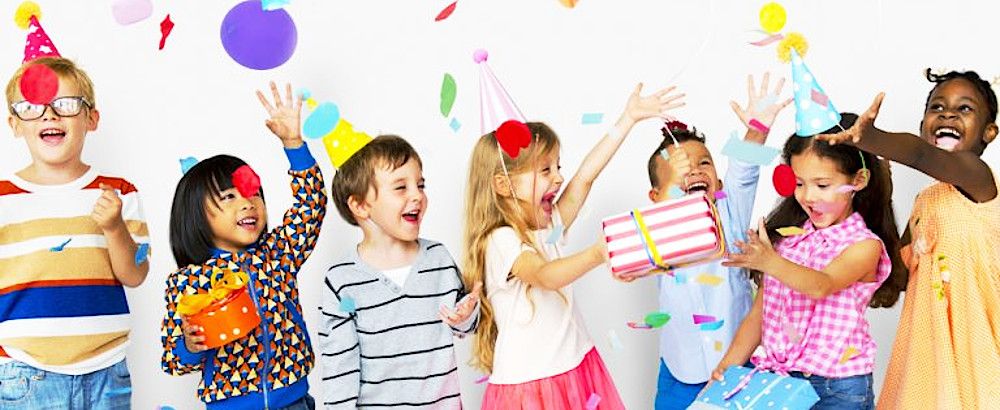 Details and How to Book
PARTY OPTIONS
1 ½ hour - up to 12 kids (including birthday child), Cost: $230
1 ½ hour - 13-20 kids (including birthday child), Cost: $280
1 ½ hour - 21-27 kids (including birthday child), Cost: $330
If you would like to add an additional 30 minutes to your party, you must schedule your party as the last party of the day and there is a $50 charge.
AVAILABLE DATES/TIMES
Parties are available for booking on Sundays:
11:00 - 12:30 pm | 12:30 - 2:00 pm | 2:00 - 3:30 pm | 3:30 - 5:00 pm
RESERVATIONS
Birthday party reservations maybe taken up to 3 months in advance and require a $50 non-refundable deposit. Please be aware that your reservation is not confirmed until we have received your non-refundable deposit and a confirmation packet has been issued. Call (508) 473-8166 for details or to make your reservation by phone.
» Download the Birthday Party Reservation form
LIABILITY FORM - Required of All Guests
A party liability waiver must be signed by all parents of children attending the party.
» Download Party Guest Waiver form
DEPOSIT & PAYMENT POLICY
A $50 non-refundable insurance and reservation fee is due at the time of reservation booking. The balance is due - payable to your party host on the party day. The balance of your party must be paid in full the day of your party by credit/debit card or cash. (Personal checks will not be accepted.)
PARTY RULES
• For your safety, please wear comfortable clothes such as t-shirts, shorts, leotards or any appropriate active wear.
• Shoes are not allowed in the gym.
• No gum or food allowed in the gym.
• A party environment free of profanity, misbehavior and disrespect is expected at all times.
• Guests 18 and older are not allowed on any equipment during the party.
• Remember that ALL children must bring in a signed release form to participate.
• Please be considerate of the next party coming in by cleaning your party room prior to leaving.
• At the conclusion of the party, the host remains responsible until every guest of the party has been safely picked up.
"We had our daughter's 5th birthday party at MDG and it was perfect! They set up the room in the cutest way with my daughter's choice of decorations, they were on top of timing and kept everything running so smoothly. They took care of literally everything including serving the pizza & cake, as well as coordinating a photo of all the kids in front of the huge bounce house! They had a blast! It was quick, painless and affordable and I highly recommend doing your child's birthday party here!"
~ Jill Adams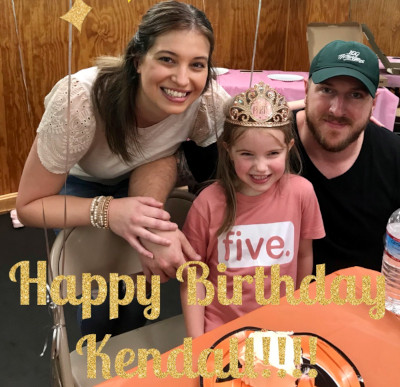 "Best place for a birthday party!! The kids had a BLAST :) and the grownups did too ;) you were so accommodating and helpful!! it was so nice not having to worry about decorations (which were perfect and exactly what we wanted) and the setup/cleanup (I was actually able to enjoy the party, mingle with guests and take tons of pictures!) thank you so much for making a daughters birthday extra special :)"
~ Ashley Coukos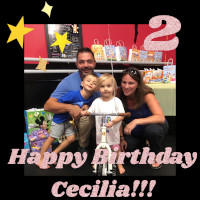 "I just wanted to reach out to you regarding the party we had at McKeon this past Sunday, 10/23. It was amazing!! The room looked beautiful and the decorations were perfect! I absolutely loved the way the room looked. Then on top of that, the staff was truly fantastic!! They were so organized, friendly, and fun. They made everyone feel welcome right away and they made the party so easy for me. They couldn't have been better. The gym was set up perfectly and the kids loved the jumpy house. Everyone had a great time. I'm so happy we had Cassie's party with you and I would recommend it to anyone and everyone! THANK YOU! You guys are amazing!!"
~ Jessica
"We celebrated my daughter's 5th birthday party at McKeon's last weekend. She had so much fun and is still talking about it! It was so nice to not have to worry about paper goods, utensils and drinks. The girls who worked the party did such a great job with the kids! Highly recommend!!"

~ Colleen C. | Parent