Recreational Gymnastics
Begin Here, Go Anywhere
McKeon Gymnastics offers recreational classes for girls and boys 2 through 18 years of age. MDG is ensuring success in children by bringing out the best in each child through safe and exciting classes geared toward installing each student with a positive mental focus and an "I CAN DO IT" attitude. Our emphasis is on physical fitness, body development, coordination, endurance, strength, and flexibility.
At MDG our desire to teach and nurture your children is made possible through the efforts of our warm and caring staff. Here your child will build lasting friendships and special bonds. This makes our gym a meaningful experience to both child and parent.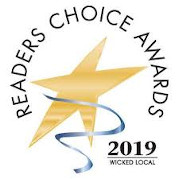 Our Philosophy
Our philosophy is to provide a safe, fun, and challenging experience to gymnasts of all ages and ability in order to enhance their development of mind, body, and character. Our goal is to maintain a positive working atmosphere for the dedicated gymnast and have the best team possible at all levels. Our coaching staff is USAG Safety Certified and maintains professional membership status through USA Gymnastics.
» Click here to view Rec Gym Classes Schedule

Dear Trish and Peter,

Words cannot express the gratitude for the wonderful past 3 years Hunter has had at your gym. Her self confidence, poise, athletic, abilities and love of gymnastics has been cultivated and brought to a great point.

As Hunter's mom, I couldn't be more pleased with the skills you taught Hunter. The time and patience you've spent on my little one is so appreciated. The countless coaches and hours spent helping Hunter achieve her goals in gymnastics is absolutely wonderful.

Hunter is ready to take all that you've taught her and try new things. She was blessed to end her time with gymnastics with a nice performance at States.

I would highly recommend your gym to anyone! You guys are amazing and we will surely keep in tough.

Warmly,
Ms. Elisabeth M. Kadra (Hunter's Mom)


PRESCHOOL STARS PROGRAM
"Where Our Stars Shine"



TINY STARS 1
Ages 18 months to 2.11 years • 45 minute class weekly
Children ages 18 months to 2.11 years can join in the fun with a little help from an adult friend in our Parent/Tot classes. This 45 min class offers age appropriate lessons in creative movement through the use of music, playful games, parachutes, hula hoops, obstacle courses and sealed down gymnastic equipment. The parent/adult assists the child under the supervision of the instructor to learn safe, developmental gymnastic techniques, utilizing pre-school mats and shapes in a mildly structured setting. Our Shadows are introduced to a variety of gross motor skills including throwing, catching, rolling, kicking, swinging as well as balance and flexibility.



TINY STARS 2
Ages 3 - 4 years • 60 minute class weekly
Children 3-3.11 yrs can participate in our Preschool program. These classes work on more advanced motor skills and require the social skills necessary to stay in line, and follow directions. The preschool group will participate on the floor, beam, bars, vault, and tumble track. And, of course, we still save a little time at the end for play time in our foam pit!!


SHINING STARS
Ages 4 - 5 years • 60 minute class weekly
Shining stars is an independent class which uses modified gymnastic equipment. The classes are structured with new lesson plans each week and also include theme weeks to make learning fun. Basic gymnastics is introduced in a fun and playful way with the help of music and games to further the development of self confidence and spatial awareness.


Registration Fee $25.00 Individual /$50.00 Family




"Probably one of the best decisions I've made for Jordan; we both have made lifelong friends, she has amazing coaches who are like a second family and so encouraging, and her confidence and persistence to master new tricks is unbelievable! Now it's Mackenzie's turn this fall!"
~ Samantha Gundacker, parent

BOYS & GIRLS RECREATIONAL GYMNASTICS PROGRAM
Recreational gymnastics is for boys and girls ages 5 and up. Children participate in a one hour class per week, that is designed to challenge students of all ages and abilities.

Progressive lesson plans break down new skills into individual techniques and stations to make learning easy and fun. This is a traditional gymnastic program that teaches children the fundamentals of artistic gymnastics. Children in this program follow the skill progressions laid out by the USA Gymnastics p rogram. As the child progresses to more advanced levels, they may be moved to longer classes.

HOTSHOTS PRE-TEAM
Ages 6+
Hotshots is a intermediate level course that meets for 2 hours once a week. This class is an extension to our one hour "Star" programs and is a stepping stone to our pre team program. Hotshots is a recommendation only class.



POWER STARS PRE-TEAM
Ages 8+
Our Power Stars PreTeam is by invitation only. This class is for the gymnast who has advanced through our recreational program and is ready to work towards becoming a member of our competitive team. The class meets twice a week for 2 hours each class.



ACROBATICS/GYMNASTICS
Controlled tricks, cartwheels, head stands, handstands, handsprings, etc to improve flexibility, strength and balance.



TUMBLING CLASS
Age 6+
Tumbling classes consist of basic to advanced tumbling progressions, drills and skills, flexibility, strength and conditioning exercises are implemented. We schedule private lessons with our coaches for our registered students only. This means as tryouts get closer, you have a coach that is accessible to you for last minute lessons.

BACK HANDSPRING CLASS
45 minute classes designed to perfect back handspring technique for cheer and dance teams.